EXPERIMENTAL INFOGRAPHIC
THE AUDIOVISUAL DESIGN OF EMOTIONS
_____

PART 1
THEORETICAL PART
Emotions are an essential part of our daily life and are unconsciously affecting our actions and perception. Especially in the context of design creation it is of paramount importance to master the understanding of the theoretical concept of design to achieve the right perception of the message in the recipient's mind.
The focus of the theoretical part was the question - how can emotions be depicted in form, colour and music in an abstract manner. To approach this question, the core emotions were analysed in depth, to get a clear definition of the expression and the effect on people. Over the course of the thesis every single core emotion was analysed on how the emotion in questions can be expressed in form and colour and musical realization.
The material for the analysis were examples of art, design, mythology and movie soundtracks for the musical exploration.
_____


_____

SUMMARIZED INFOGRAPHIC
 
The findings of the theoretical work were summarized in an infographic. The results depict the tendencies, which are based on universal factors, regional and cultural aspects of the European area. Thus, the graphical overview can only display a convergence of the graphical design of emotions. 
But for designers these summarized results can be used as inspiration and sensitization, to appreciate the emotional potential of form, colour and music.
 
_____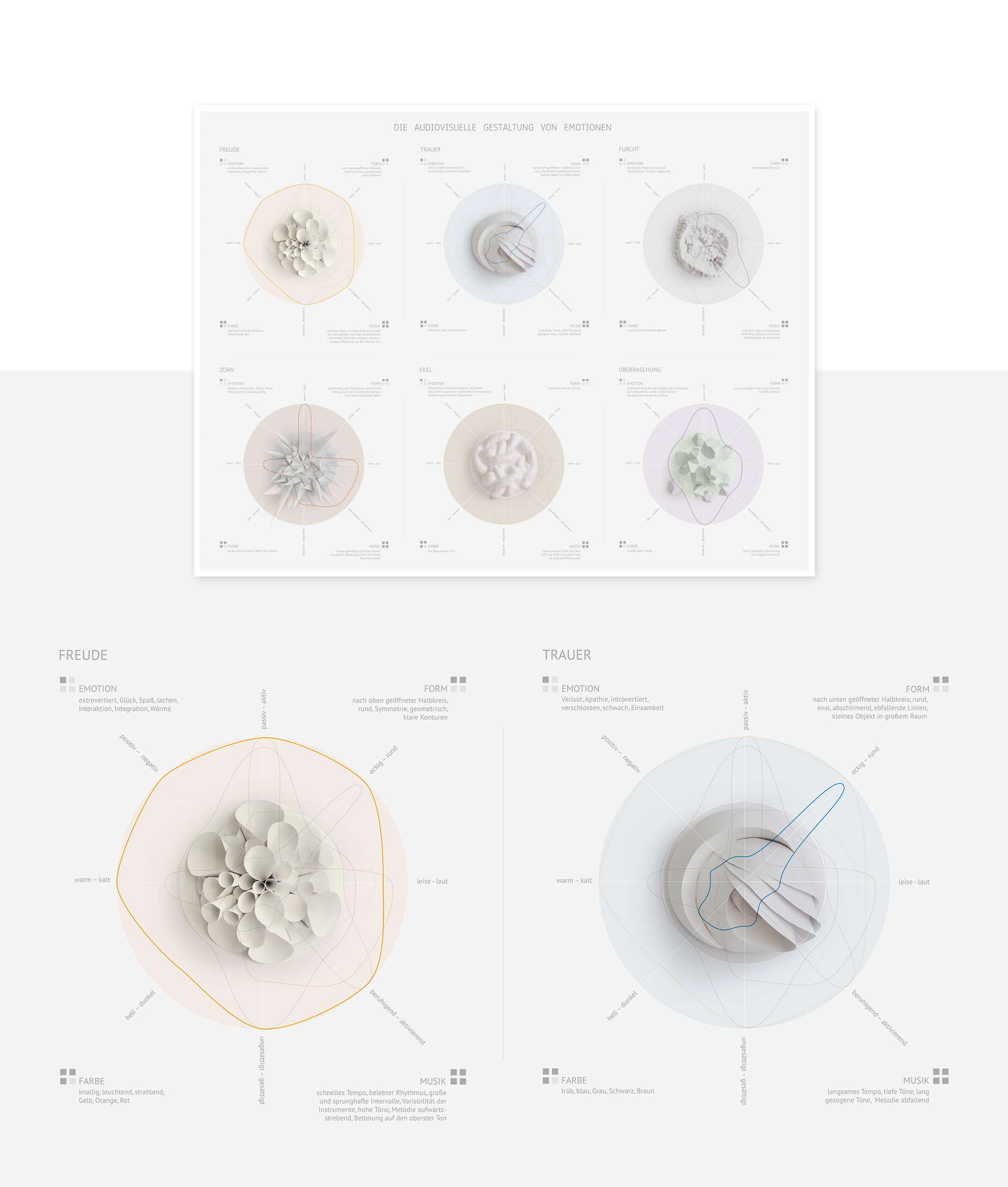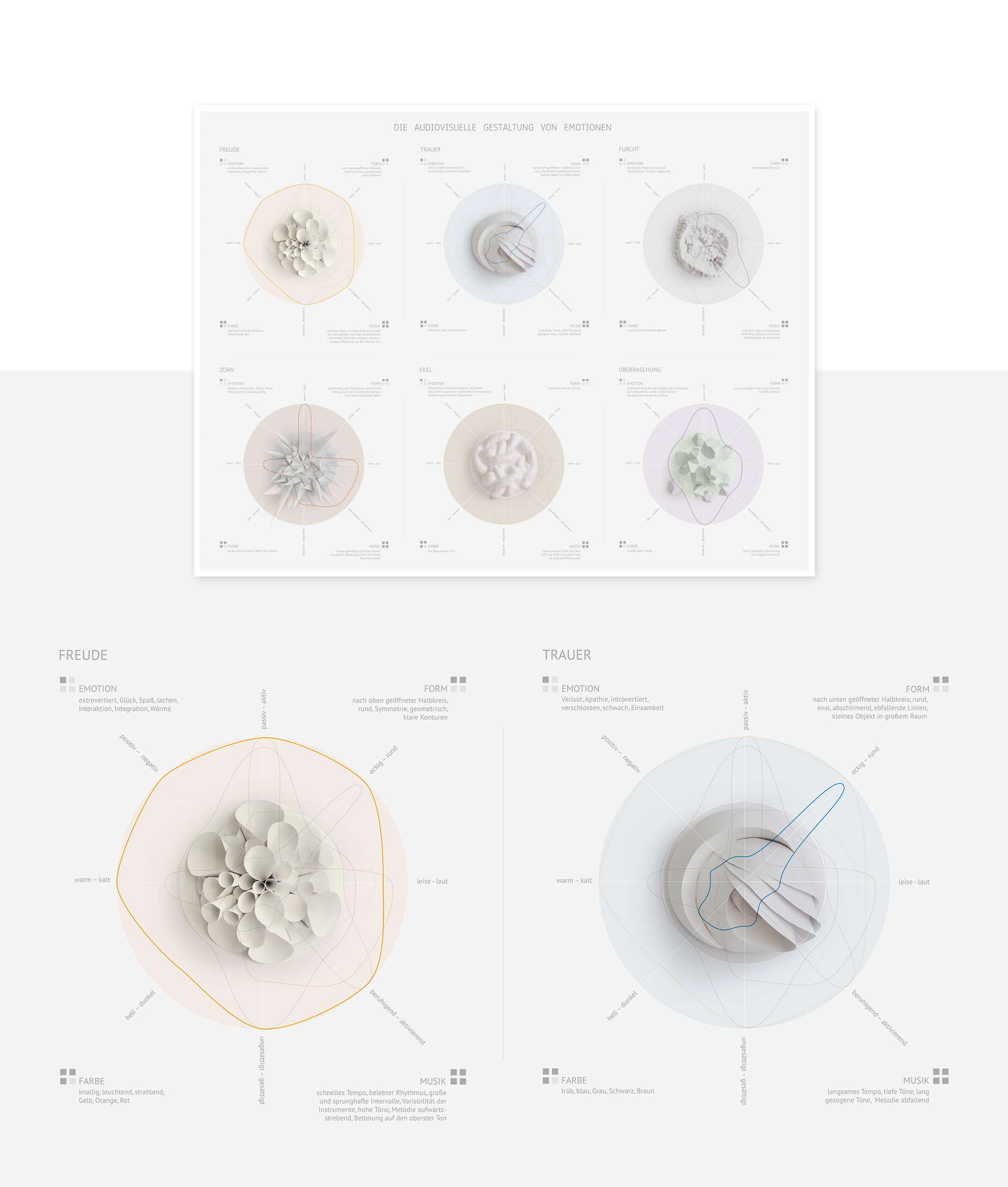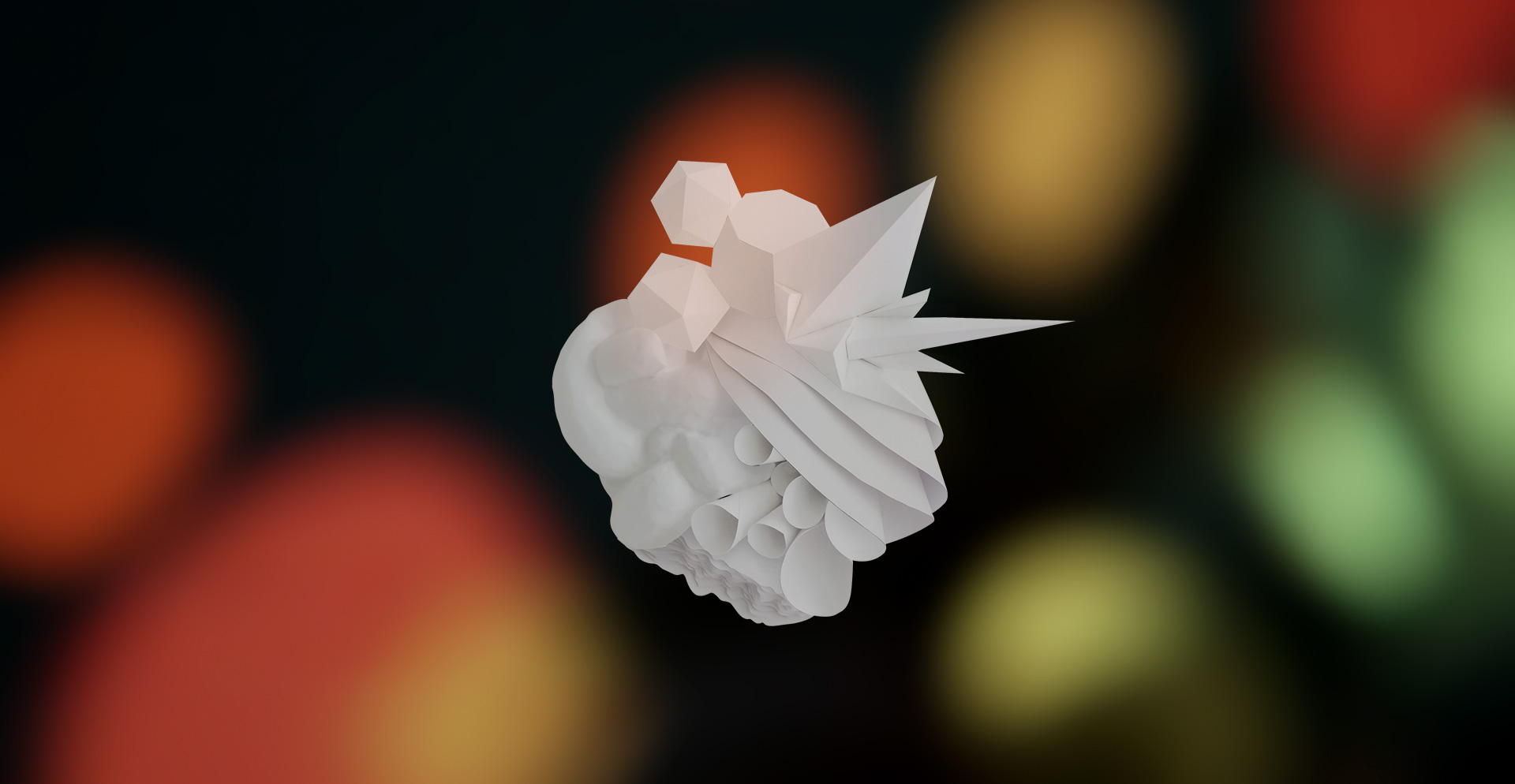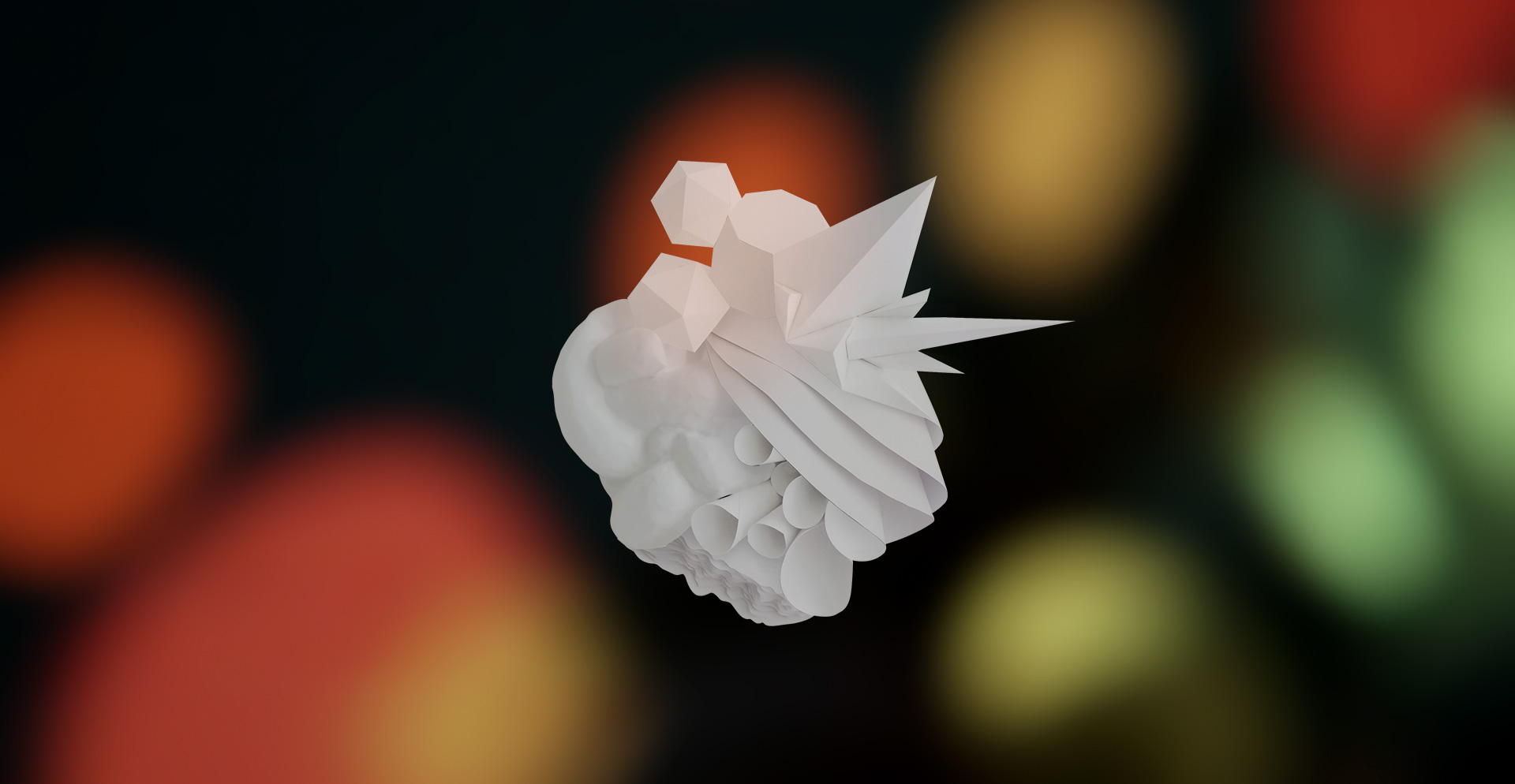 EXPERIMENTAL INFOGRAPHIC
THE AUDIOVISUAL DESIGN OF EMOTIONS
_____

PART 2
PRACTICAL PART
Based on theoretical design knowledge the installation combines experimentally and playfully the interaction of form, colour and music to a multisensory spatial experience. 
The form of every core emotion (joy, sorrow, fear, anger, disgust, surprise) is visualized by six paper sculptures. The video-mapping-projection provides the colour and vibrancy and shows the range and variation of every single emotion.
_____