EXPERIMENTAL INFOGRAPHIC
CONSUMPTION MASK
_____

CONCEPT
The project "Consumption Mask" focused on data collection of personal information, which were collected through purchases by paying with loyalty cards and online purchases. To visualize the findings, an individual mask and a contextual booklet with a slipcase were created. By scanning the QR-Code on the slipcase with a smartphone or an iPad, it is possible to arrive at the animation.
 _____

MASK
The mask visualizes all purchases and symbolizes the exhaustive consumer data, which was revealed by the costumer. Every miniature on the mask typifies data of a product, which was purchased and generates a customer profile. 
_____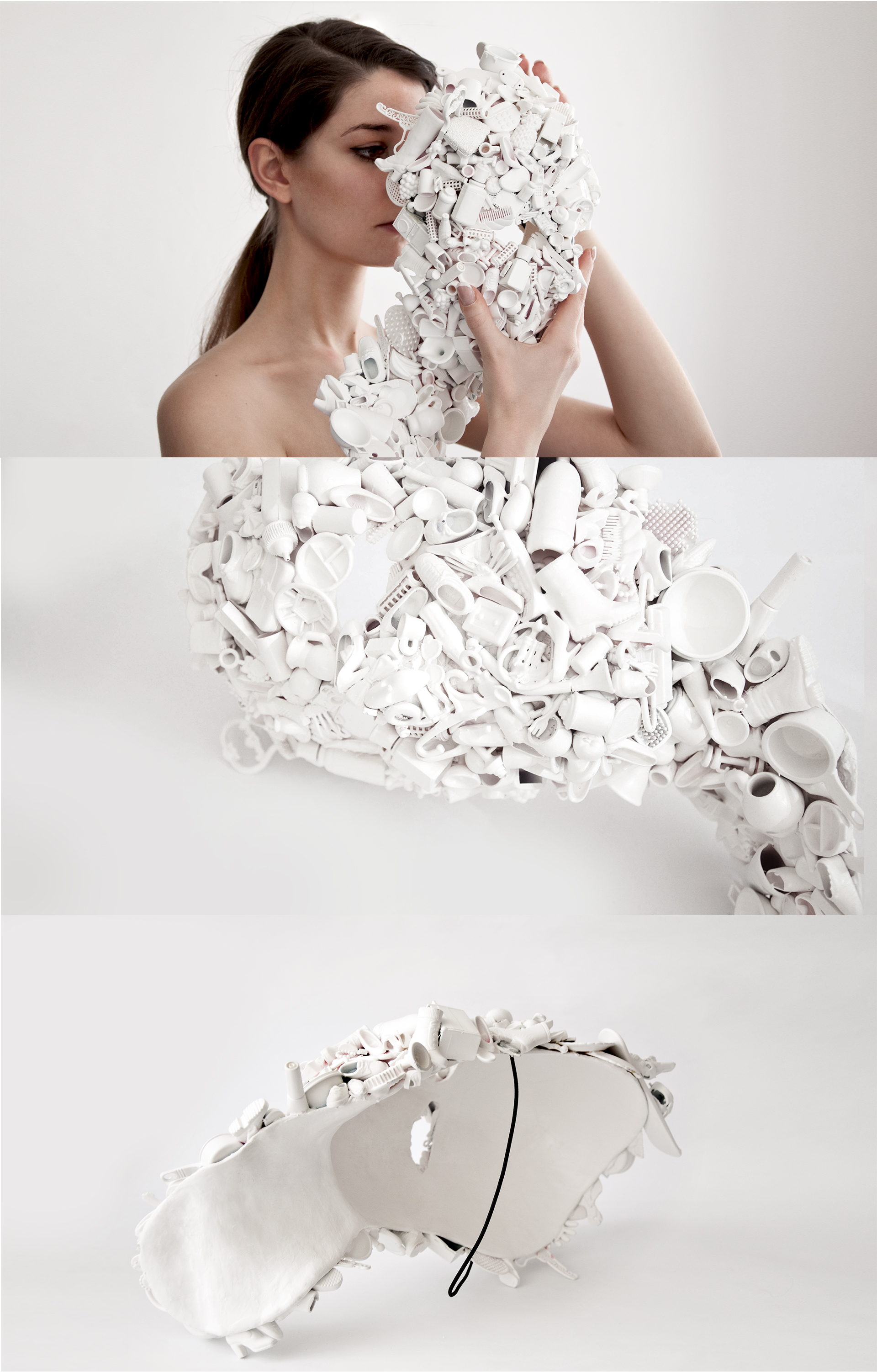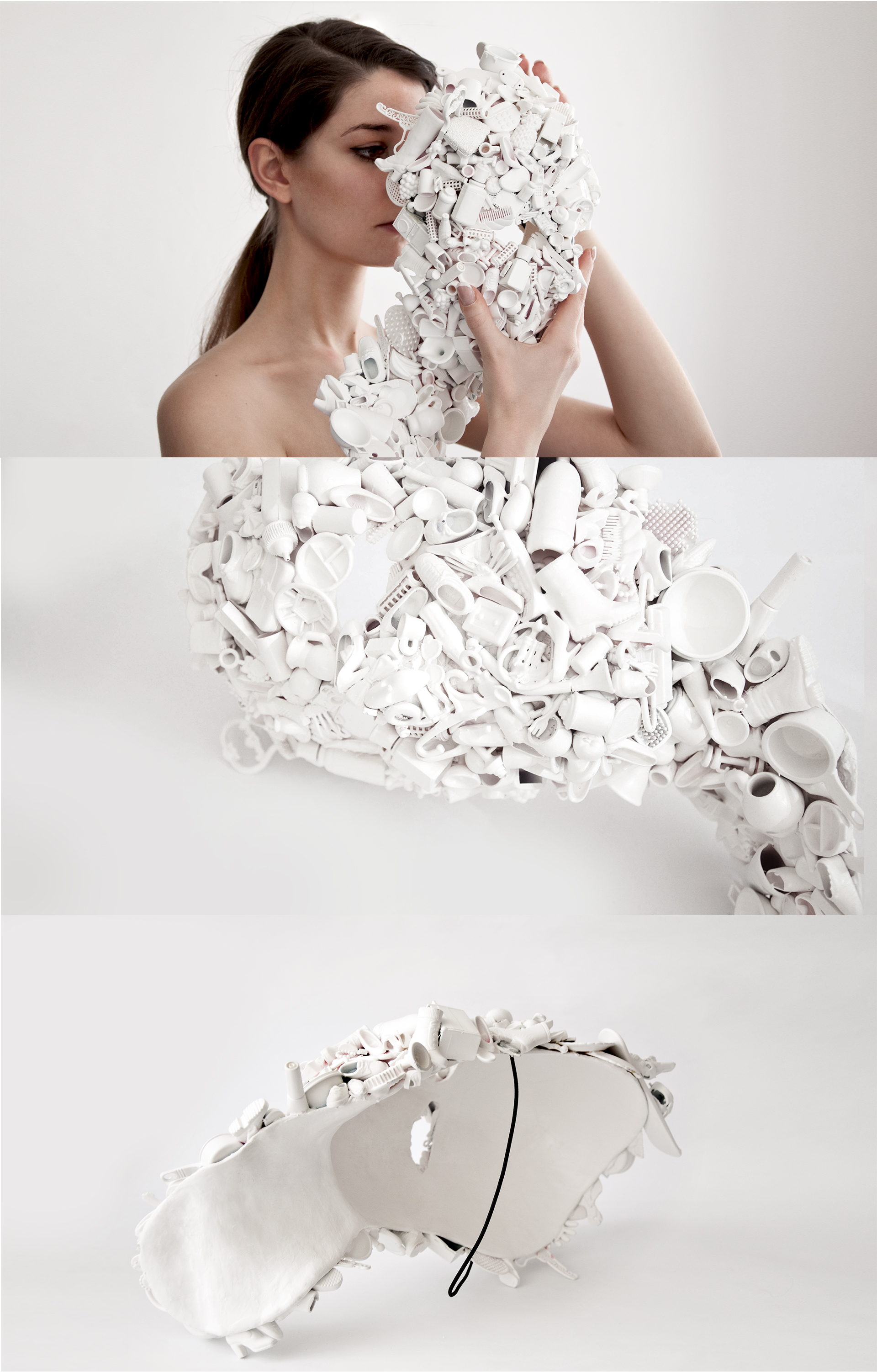 BOOKLET
The booklet, which is set up like a loyalty card and framed in a slipcase, explains the context of the consumption mask. Furthermore, connections to the field of marketing are attached and explained.
_____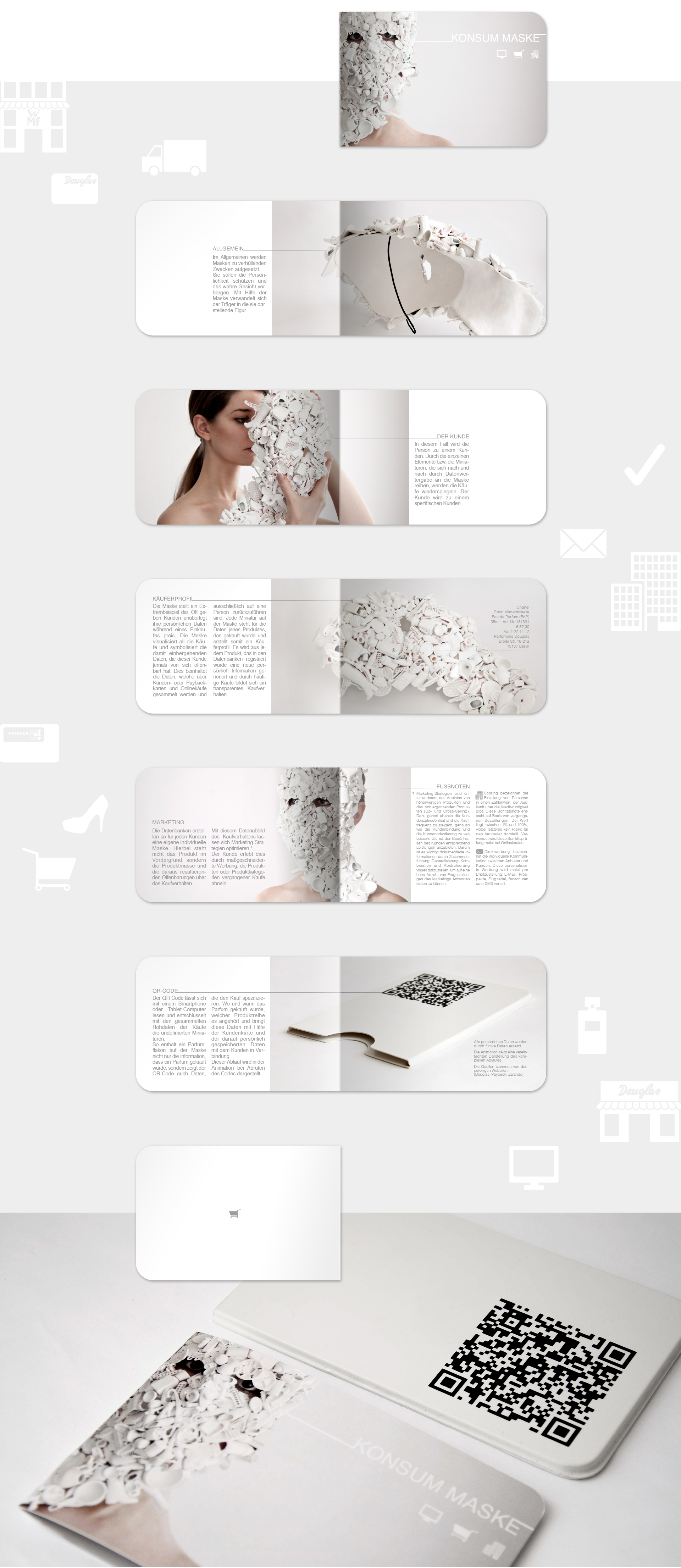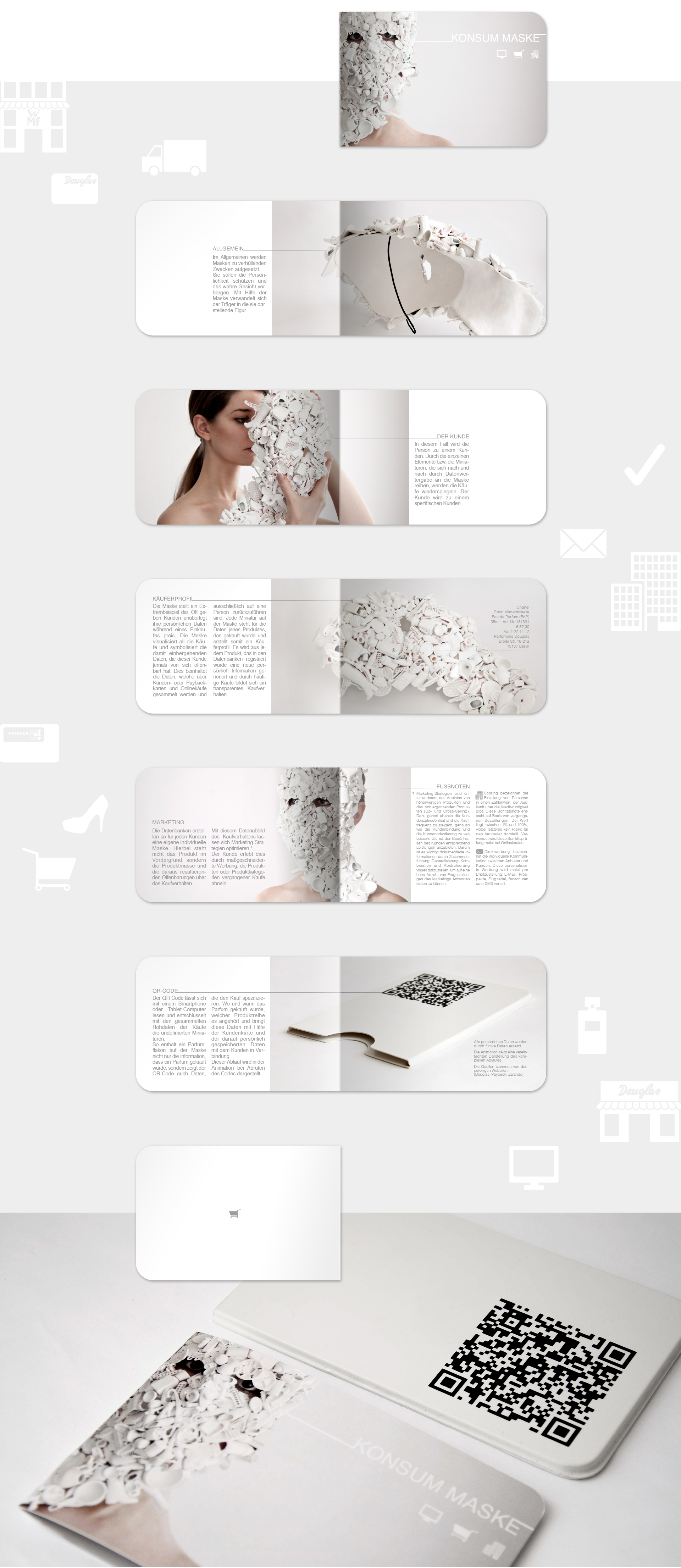 ANIMATION
By scanning the QR-Code you will get to the animation, which visualizes a simplified purchase process and the involved data transfer of the personal Information. In addition to that, the animation is providing information on when, where and why data is saved and analysed. 
_____